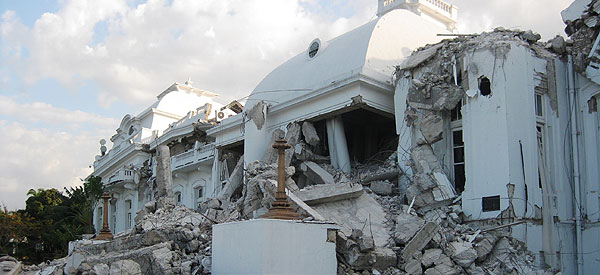 MRP SPECIALIZES IN STRUCTURAL ANALYSIS AND KEEPS CURRENT ON NATIONAL AND INTERNATIONAL BUILDING CODES.
ON LOCATION:
MRP ENGINEERING IN HAITI

Mark Pierepiekarz arrived in Port-au-Prince six days following the earthquake.  His original objective was to respond to the client's direct needs, but quickly found others needing help. 
He visited schools, private homes, and other facilities, providing reassurance to those afraid to re-enter their buildings.  He saw the need for simple repair techniques that could be employed for surviving structures in a country with limited resources further stretched by this disaster.
FACT SHEET:
HAITI EARTHQUAKE DAMAGE INFORMATION >>
MRP ENGINEERING, LLC | P (425)430-0500 E info@mrpengineering.com